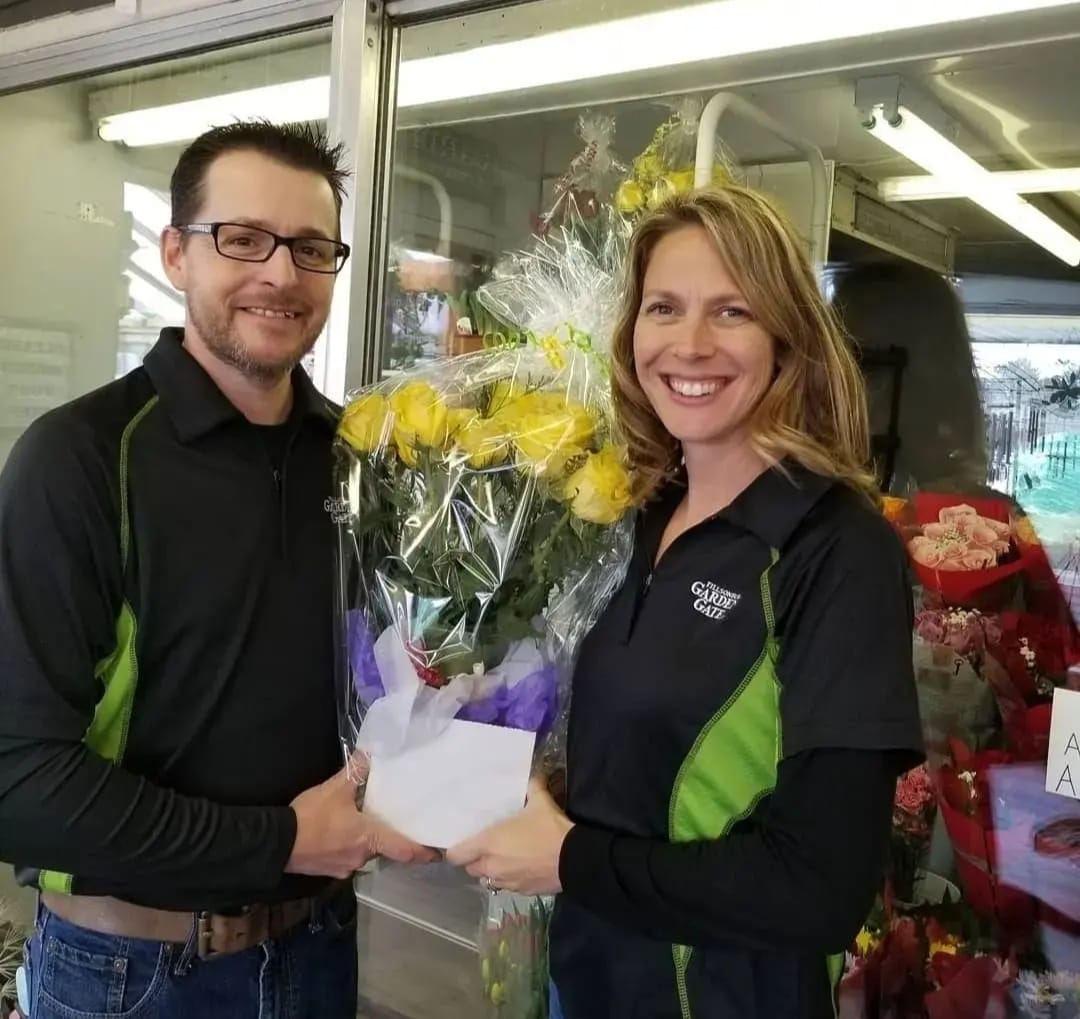 Locally Owned and Operated by the Fenn Family since 2011
Welcome to Tillsonburg Garden Gate. We'd like to introduce ourselves and talk a little bit about our ever-growing business. We are Matt and Linda, owner and operators of Tillsonburg Garden Gate Ltd. located on Simcoe Street. We have 2 children Thea and Johnny who love to help out around the Garden Centre. 
The doors of Tillsonburg Garden Gate were opened in April 2011.  Since then, we have been making small improvements throughout the garden center and with a renovation done in October 2017, we have expanded the gift shop. The gifts and decor change to suit every season of the year.  With over 20 years of experience in the business, we have been able to serve the community by providing annuals, perennials, trees, shrubs, garden mums, poinsettias, succulents, and tropicals. From the front of the store, it looks small but with approximately 2 acres under plastic, we can provide a variety of plants. 
We also renovated and taken down the old glass greenhouses that were previously built in the early 1950s and put up 3 open concept gutter-connect greenhouses in 2019/2020. This will allow us to have a larger selection of succulents and tropicals. Our aim is to serve you with all your gardening needs.  We strive and feel lucky to have such a friendly and knowledgeable staff to help you.
Since moving and setting up in Tillsonburg, we have become very involved in the community by joining the BIA and the Tillsonburg Horticultural Society.  We have been the guest speakers to the Horticulture society in the area. We help with fundraisers for schools and churches. We are also very lucky to have Santa come to Tillsonburg Garden Gate to have pictures taken with the lovely children in November, before the busy Christmas season. We are very lucky to be in Tillsonburg and thank all customers for their patronage and support.